Your Membership Plan
Membership type: Standard
Name:
E-mail:
Company:
Expiration date:

Membership Services
1. Support - Ask Robin anything (via email or in a meeting)
2. Weekly live workshops - evolve your knowledge and connect with product professionals
3. Instant Solutions - solve problems NOW
4. Systems to leverage your product game
5. Knowledge bank - access to 150+ shows and 40+ tools
Standard Membership Access 1:
Weekly Live Workshops
The weekly live workshop is a 1h session. focusing on a tool, topic, model, book report, or the latest in product thinking.. They are held every week on Friday, odd week 11:00-1200 and on even weeks 13:30 - 14:30. Invites to the workshops are sent the Tuesday before the meeting. (You can also join directly via:
https://us02web.zoom.us/j/89706444532
)
Topic

Date




Product Strategy Creation
22 Sep 2023 13:30-14:30

Clean your Backlog

29 Sep 2023 11:00-12:00

Partnerships & Ecosystems

06 Oct 2023 13:30-14:30

Compelling Presentations &

Storytelling

13 Oct 2023 11:00-12:00

Manage Up - Stakeholder

20 Oct 2023 13:30-14:30

CX and Problem Design

27 Oct 2023 11:00-12:00

Complex environments - Collaboration Objects

03 Nov 2023 13:30-14:30

Impact Mapping

10 Nov 2023 11:00-12:00
Standard Membership Access 2:
Ask Robin
During the 25-minutes meeting we'll dive into your challenge you're facing. Together, we'll uncover hidden opportunities for your product's success, and discover plausible perspectives in how to solve the concern. Whether you need a strategic masterstroke, a design that packs a punch, development prowess, or growth tactics, we have your back. We'll provide the insights, expertise, and pragmatic perspectives.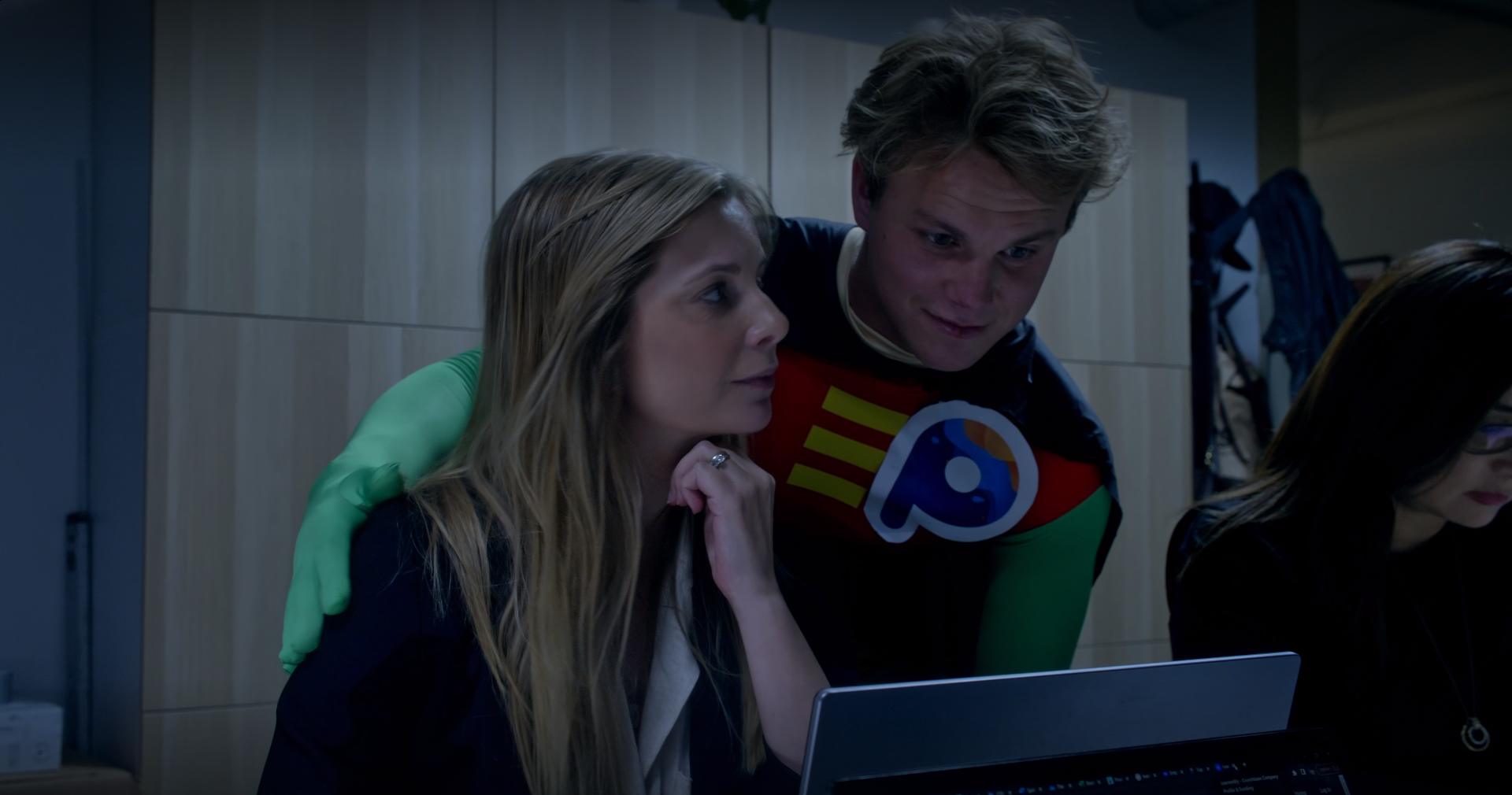 Standard Membership Access 3:
Instant Solutions
The Instant Solution will help you get things done. the Instant Solutions are designed for limited and well-scoped problems.
\Learnworlds\Codeneurons\Pages\ZoneRenderers\CourseCards
Standard Membership Access 4:
Third Party Systems
With the membership you have access to third party systems, for an extended period of time. As of August 2023 you gain access to three systems: Skyjed: to manage your product work, delibr - making you backlog outcome based, and IPScreener search the patent databases of the world with AI. Activate you access by pressing the buttons below.

Mission Control For Product Management
Skyjed is a powerful product lifecycle management and governance platform that helps product managers streamline workflows, reduce manual tasks, and improve their development efforts. Skyjed Starter comes with an array of features to get you started, including:
Ready-to-start product templates, such as Lean Canvas, Launch Ready Review, Product Strategy & Growth, Annual Product Reviews, and more.

Automated alerts to stay on top of tasks and deadlines.

Collaborative features that enable effective team work
DELIBR AI: Harness AI to ship more product value with a new level of clarity and flow
Delibr is a workflow tool that helps product managers capture and structure feedback, translate it into feature documents, and align with team and stakeholders. It offers two-way Jira sync and leverages AI to generate documents and act as a copilot throughout the processes.
Delibr's AI comes with an array of features to get you started, including:


Dyn

amic Templates for Industry Standards and Consistency

Streamline Writing Process with AI Assistance

Two-Way Jira

Integration for Seamless Collaboration
IPscreener: Validating and boosting your ideas
IPscreener enables everyone to explore and understand the knowledge hidden in patents. The AI presents an instant dashboard of the innovation landscape. Showing trends, similar solutions and assist in reading them. Some of the many ways IPscreener can be used:


Boosting R&D: IPscreener helps validate ideas, prevent reinvention and inspire new developments
Minimizing legal issues: IPscreener enables you to navigate potential legal challenges effectively.
Supporting business decisions: IPscreener provides information about the most active players, their activities, and geographical presence.
Standard Membership Access 5:
The Knowledge Bank
The knowledge bank contains a wide variety of tools and Productbeats shows. Both areas are searchable per topic. In the show archive you can search for free text such as speaker or explicit context.
The Toolbox
40+ useful Product Tools at your fingertips
The Show Archive
Browse through over 160 shows and gather knowledge from all of our amazing guests and their experiences.
Empty?
Enroll in the membership to get access to loads of amazing and valuable content and services
Your Membership benefit
Ask Robin
As a member of Productbeats you will get support in solving any product problems. Fill in the form below and we promise to respond within two working days.
Stay Informed
We'll continually release new Instant Solutions
Get The Program Brochure
Submit the form below to have The Program Brochure delivered to your inbox
Sign in or sign up
To get access to all the tools and the show archive.