The Product Home of Change
Our Story
The product landscape is ever changing. For product people, it's a constant, overwhelming, and exhausting wave of challenges. We understand this is not sustainable, physically, emotionally, or mentally.

So, during one of the most treacherous times in the history of the world, Tolpagorni AB made the bold decision to launch a new and separate business model- Productbeats, The Product Home of Change. We decided to become a place for Product People where the waves of overwhelming challenges are transformed into opportunities. Product management is the generator for product creation and growth.

As a new brand, we put all our resources, energy and passion into creating the customised programs, courses and unique tools. Our story of embracing great change is the reason we exist, today. And if you understand our vision, share our values, we promise we are here for you.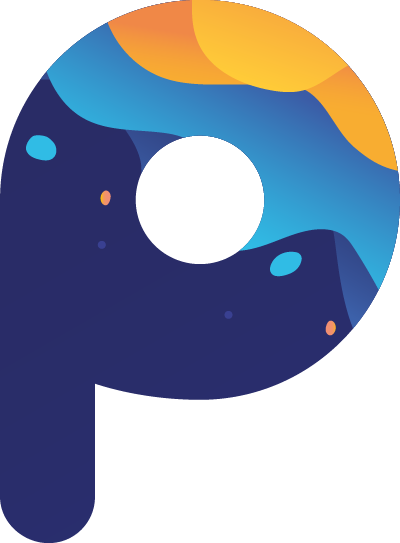 Sustainability
For Product People, the amount of responsibility can lead to high stress and waring distress. Sustainability extends to empowering Product People with the authority need to sustains creating great products for better societies.
Entrepreneurship
We embrace possibility and make it happen. Our mindset is that of the challenger. We challenge ourselves, each other and our clients toward excellence. Constant innovation is not an ideal, it is key in our culture.
Diversity
We are driven by our curiosity to grow and learn more, to extract the best from a vibrant, supportive, curious workforce. We believe that a diverse mixture of competencies and passionate people is when the best work happens for clients.


We will partner up with you
We help you navigate the wave of responsibilities beside you on their journey. We are your guide from what you need to get done to creating products to be proud of. We are sidekick
We help you create products to be proud of
This is the journey we make together. Our clients go from being diligent doer to passionate creator. You can't fake it
We feel you
Empathy is the Productbeats presence that resonates through our business, culture, products and communication.


Great to see you here!
Let us bootstrap your career!
Tool #2: Personas
Personas is one of the most basic yet best product management tools. It allows you to achieve an outside in persctive on your product. Often more than one Persona is used for a product. Defining a Buyer Persona and aUser Persona is a typical way of handling it.
Attached are three documents on personas:
An overview of the tool Persona

A short guide in designing Personas from aha.io

A template


REMEMBER: In a changing market you will need to update ypur personas. Otherwise you will make decisions based on obsolete data.
Tool #3: Scenario Planning
Scenario planning is a tool that allows you to get one step ahead of the competition. Instead of focusing on existing requirements in the market, you plan for the change. Scenario thinking is useful in a disruptive market. Especially for major technology shifts or where the fundamentals of the market is radically changed. Normally three or four Scenarios are created. Then you evaluate the likelihood of the scenarios. It is perfect tool to combine with the DIBB-model ((Data > Insights > Belief > Bet). In Scenario context:
Collect relevant Data
Conceptualize you data into Scenarios (Insights)
Make a choice in what Scenario you believe in
Make your bet and plan your actions for the Scenario you are choose


Scenario Thinking can be painful. It requires insightful and analytical individuals to create relevant scenarios. You could start with Lightweight scenarios. Then use the perspective of existing customers and users and create scenarios for them. The use of lightweight scenarios drastically reduces complexity, but it will also reduce the strategic value of scenario planning.


Attached are:
Scenario Tool - description
Scenario Planning - a short description for fast Scenario creation
A review for using Scenario as a tool strategy and development
Driving Forces - the underlying tool for creating Scenarios
Tool #4: Opportunity Scoring
There is never a shortage of ideas or oportunities. But which ones are we to pursue? Can we use some metrics for evaluation? The Opportunity Scoring model is developed by Anthony Ulwick in his work with Outcome Driven Innovation. It is based based on the "Job To Be Done" methodology and how to deliver products that matters. You can use it to evaluate different opportunities based on two dimensions: Customer Importance (for getting the Job Done) and Customer Satisfaction (with his/her existing solution).

By looking at these two diemnsions we can identify Underserved Markets and real opportunities. You can use it to guide discussions and also as a basis for customer research.


Perfect for creating your roadmap and defining the order in your development.


Attached are three objects:
Opportunity scoring overview
Quantifying your customers unmet need ( Opportunity Scoring ODI)
Prioritization Techniques by Daniel Zacarias including Opportunity Scoring
Tool #5: Customer Journey design
2014, rainy November day: I was angry with the Swedish telecom operator TELIA once again. It was hard to be a small company and get the right service and offer. It was not about the price; in fact, I was willing to spend more. But we didn't click. I was looking for other alternatives.
2018, an even rainier November day in Stockholm: I was dancing in the rain. Telia, the notorious Telecom Operator, delivered a proactive and excellent service again. What happened?


In 2016, Telia became obsessed with Customer Experience (The new CEO Helene Barnekow made it happen). The customer journey became a tool they started using. The Telia team had mapped the small company experience, which was filled with pain points. Step by step, they changed the touchpoints and services.


This phenomenal transition was guided by the tool "Customer Journey design". An invaluable tool for all Product Managers to experience the customer perspective


Attached are:
Customer Journey Design tool - Overview
A great description by Sofia Ohlson, Lumoa
Research article on Customer research and Journeys
A presentation by Zornitsa Nikolova, Leanify on how she helöps clients build Customer Journeys
A presentation by Maira Malik on how Tesla has built their Customer Journeys
Tool #6: Minimum Viable Product (MVP)
We have always created prototypes, pilots, Proof of Concepts. Still, the MVP-thinking changed everything. The MVP is not an isolated activity or a prototype; it is a part of a bigger picture. The picture of speeding up product development based on insights. The MVP plays a vital role in the learning process. We need to understand the customer and stakeholder response.

MVP is a tool for feedback. This is vital for the usage of the MVP. It is not primarily a commercial product but a tool for feedback. The MVP generates a solid foundation to discuss and gather relevant feedback from users. Traditional prototypes focus on testing product functionality and technology. The MVP tests the critical components of your product business.
To achieve this, you need to challenge what MVP you are building. It can be an algorithm, a process, a price list, or the delivery of your product.


The MVP thinking gained traction from the book "Lean Startup" by Eric Ries. It is today used widely but not optimally.
Rethink and challenge the way you use MVP in your company. Are you testing the critical stuff in your business? Have you built a functional feedback loop?


Attached are:
MVP overview
Extensive presentation by Eric Ries on MVP
Puttin the MVP into a context and establishing a terminology
Tool #7: A/B Testing
I remember a discussion with the UX director at one of Sweden's leading tech companies. We discussed products and usage. And I asked her why they had been so successful. "It's all about testing." She was obsessed with testing design and usability from step one in the development process to the final product.

Her favorite way of testing was A/B testing. It was easy to analyze the results and easy to create the tests. And by choosing the right alternatives, they had learned to extract lots of data from the analyses.

A/B testing is a simple way to compare two alternatives. From the comparisons, you can get different responses to how many respond or how quick they respond or the quality of response. The method is almost 100 years old and was at the time not designed for Internet ads ;-). Many of us have been using pairwise comparisons, QFD, or conjoint analysis. The A/B testing is the simplest case in these statistical methods.

American Express perfected their direct marketing campaigns using A/B testing in the 80s and 90s.
The fundamental math behind the model is the same, but the real-time environment makes it more powerful. Today multiple tools are available for testing websites and ads on the web, making the tests faster, cheaper, and more powerful.

Use the A/B testing when you want to:
develop new products or features
design online campaigns
to improve the UX