Tailored Training Process
The value is secured in the process
it is about transitioning a team from one state to another. To evolve a team with training we use a number of principles and a process to make it happen. Four areas must connect:
Context - every situation is unique
Objective - What do we want to achieve
Knowledge - areas and levels must be relevant
Format - The format of the journey, f2f, digital, length
To build a tailored training that delivers, we follow a structured and systematic approach. It is designed to ensure the success and effectiveness of your learning journey. From start to finish, we work closely with you to identify your training goals, customize the content, and deliver a seamless training experience. With our proven process, you can rest assured that your tailored training program will be meticulously planned, expertly delivered, and yield tangible results for your organization.
Two key elements for our way of working is the process and the tailored training canvas, described below.
The process
The process contains five phases, Startup, Configuration, Development, Delivery and Deployment of knowledge
Before entering configuration you make a "Go / No-Go" commercial decision. Up to that point there are no costs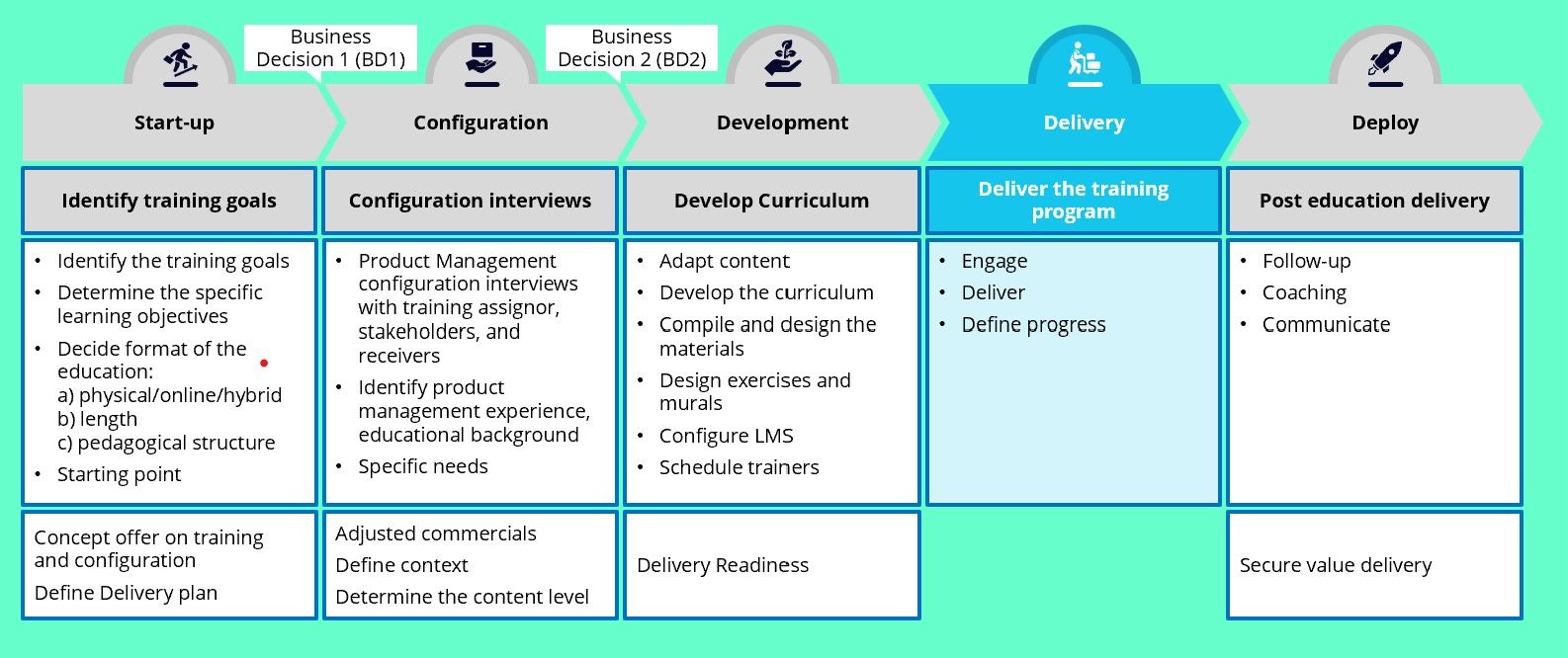 The tailored training Canvas
The tailored training canvas is the result from the startup-phase and contains a proposal in how to connect all areas.
It contains four areas: Background, Situational analysis, Delivery model, and expected results.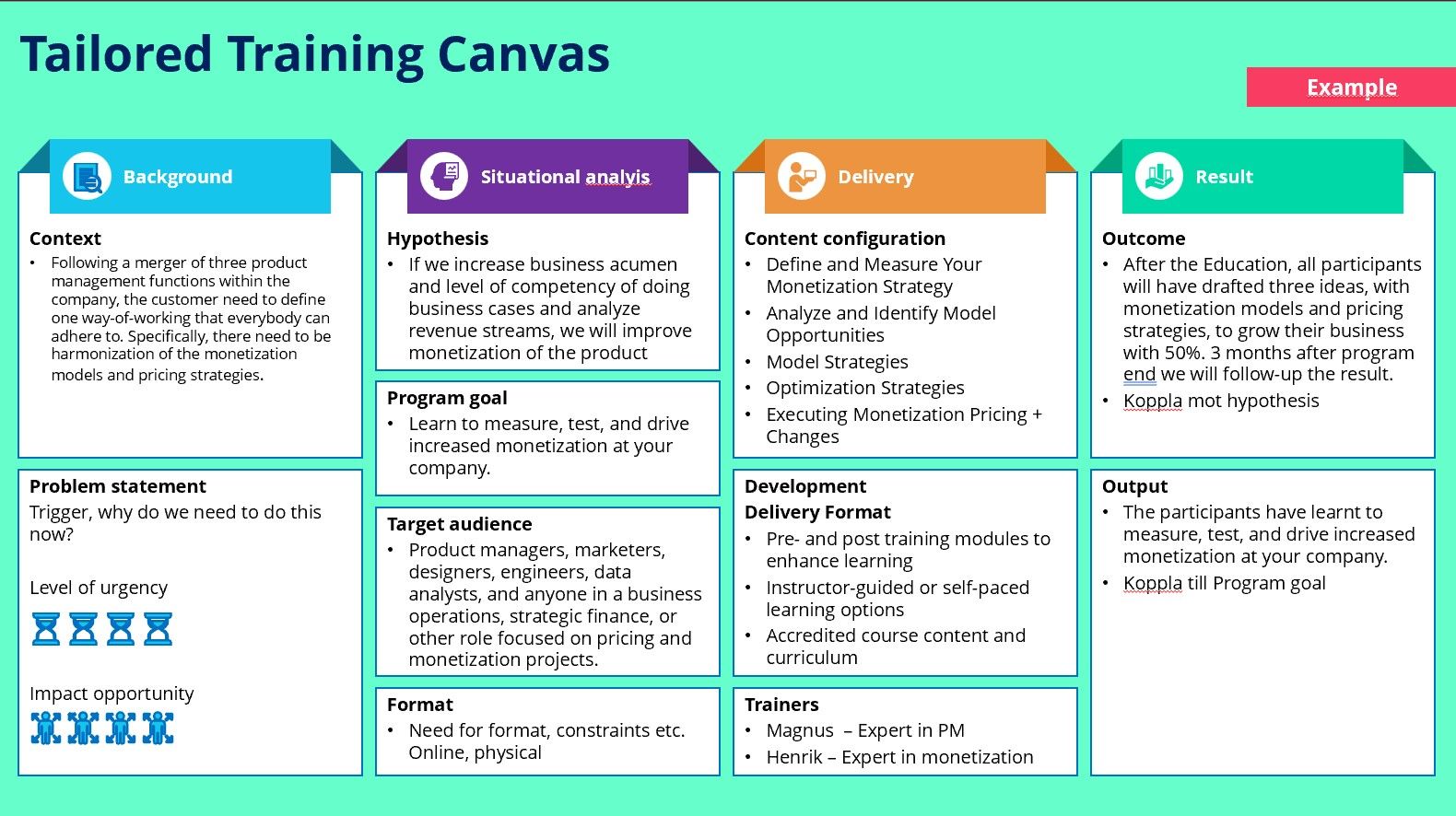 With our tailored training process, you can expect a comprehensive and customized learning experience that addresses your specific needs and delivers lasting value. Let us guide you through this transformative journey and equip your team with the knowledge and skills needed to thrive in the dynamic field of product management.
Stay Informed
We'll continually release new Instant Solutions
Get The Program Brochure
Submit the form below to have The Program Brochure delivered to your inbox
Sign in or sign up
To get access to all the tools and the show archive.