Episode 76
Guest: Jason Knight
B2B VS B2C
Suddenly, I found myself in charge of organizing a Cross Country race (Hellasloppet). I picked up my Product Management Toolkit, and it works like a charm. We can build events and services using product Thinking!
But, suddenly, I started to reflect on why it is so easy in this case. What is different compared with our regular consulting jobs?

I had an epiphany:

When we consult, it does not represent the everyday job of a Product Manager. Instead, companies bring us in when there is an impossible problem to solve. And the other revelation is that we are brought into B2B (Business to Business) environments in most cases. Not because it is more challenging, but because most models are developed for B2C (Business to Consumer) environments. In fact, most books are written for B2C, and most of the research is done on B2C companies. Unfortunately, this means that there is a lack of knowledge in B2B Product Management.

Jason Knight is a passionate product management nerd; he leads the product team at DueDil in London. Jason will discuss B2B vs. B2C, the reassuring similarities & baffling differences. Everything is the same except product planning, product marketing, strategy creation, discovery, product economics, and stakeholder management. But apart from those items, everything is precisely the same, except the interaction with customers, of course...

Some book tips from today's session:


• Zone to Win by Geoffrey A. Moore


• Product Strategy for High Technology Companies by Michael E. McGrath


• Monetizing Innovation by Madhavan Ramanujam and Georg Tacke


• Product Management in Practice by Matt Lemay


• Blue Ocean Strategy by W. Chan Kim, Renee Mauborgne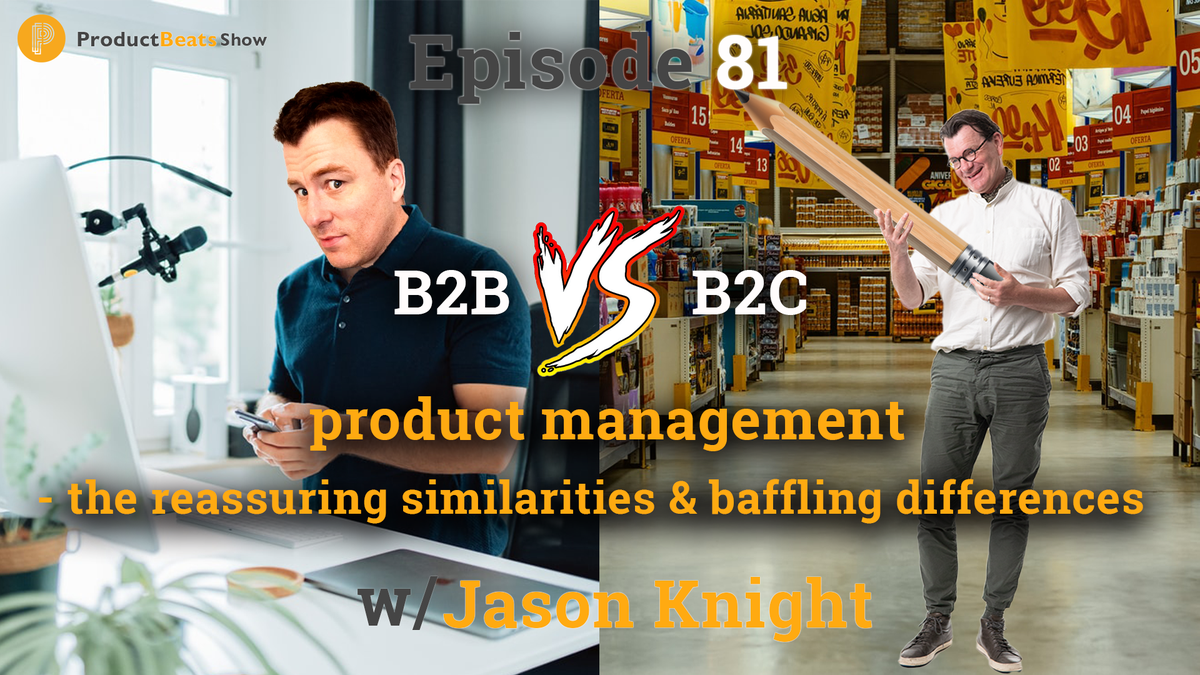 The B2C life suits me quite well...
Stay Informed
We'll continually release new Instant Solutions
Get The Program Brochure
Submit the form below to have The Program Brochure delivered to your inbox
Sign in or sign up
To get access to all the tools and the show archive.