Episode 77
Guest: Daniel Merriman
The role of luck in Product Management
I was reminded the other day that I used to present myself as a scout or at least define myself as a scout. Not so weird considering that I was active in the scout movement from the age of 8 until my early 30ties. For those of you who don't know anything about the scout movement, it was founded early 20th century by Lord Baden-Powell to help in the development of young people.
Some other things from the start of the scout movement are on the other hand as relevant today as it was 100 years ago, as the motto:


"Be prepared"


This could as well be a product management motto. Right? Be prepared.


For me, this is the key to luck. To be prepared, for what will happen but also for the unexpected, the uncontrollable, so when it does happen you can see the opportunity and go for it. A readiness.


Perhaps it is the scout in me who makes me lucky. Check out our scenario planning tool here to always be prepared.
To sort out what luck means and how we can get it we invited the marvelous Daniel Merriman – product management consultant, coach, sociologist. Daniel is also from the land of scouts or at least where the movement started.


Three takeaways from this show:
Take some bets


Sharpen your skills


Be aware of your weak spots


You can find the presentation and script attached below. Enjoy your day and see you soon!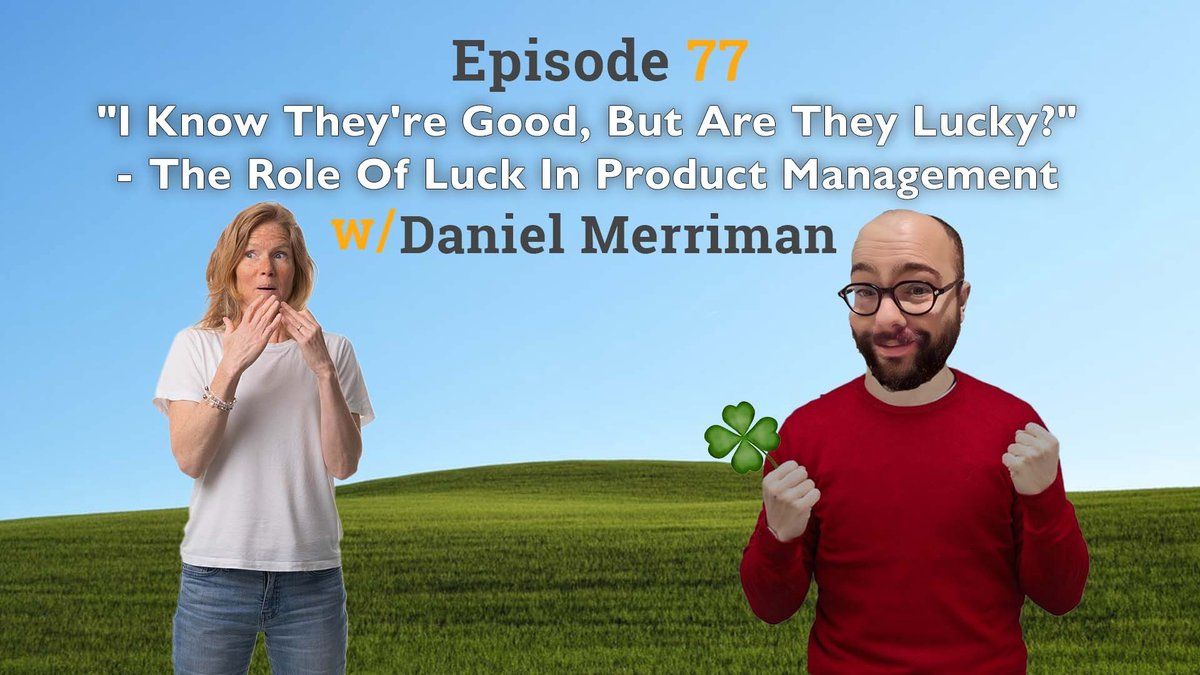 I was impressed with Daniel's lucky charm
Stay Informed
We'll continually release new Instant Solutions
Get The Program Brochure
Submit the form below to have The Program Brochure delivered to your inbox
Sign in or sign up
To get access to all the tools and the show archive.