Tool #11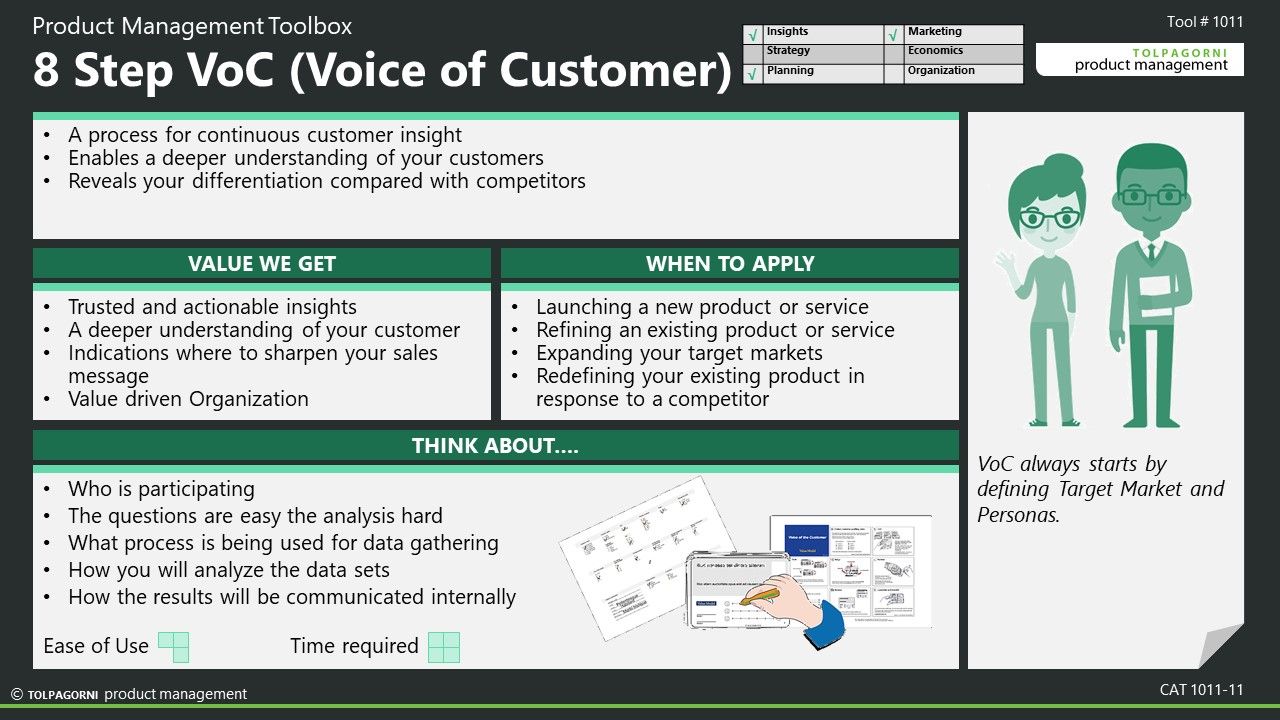 In 1994 I was appointed Product Manager for the new Electricity Meter "Alpha" within ABB. The metering market was to explode within the next ten years. Over 1 Billion IEC Meters shall be replaced worth, on average 100 Euros. A big market.

A big first product challenge for my product career to be. I asked myself:
"But what does the customer want to have? They don't know it themselves? How can we ask them about their desires?"

Our focus was to attack the European Metering Market. My job was to plan and roll out a new portfolio of smart meters. The new technology and the new standards opened up for a type of metering, based on electronics. The meters needed to follow the IEC specifications. But at the same time, we needed to change the concept of metering.

I traveled around Europe and visited Electric Utilities. We organized seminars and workshops on our product plans. We listened to the customers. We even let some customers decide what we should do. I thought we used the Voice of the Customer. We did NOT!

Just listening to the requirements from the customers will not guide your development in the right direction. A more in-depth analysis must be made. The 8 step VoC model developed has proven itself successful. It is a process in which you connect customer requirements with the Value. With the 8 step VoC model you can plan and prioritize according to the Value, not the individual customer requests.

I have seen the miracle it delivers; Market dominance, higher prices, and more satisfied customers. It is a difficult journey, but it will be worth it. I wish I had done the VoC-journey back in 1994.
Empty space, drag to resize
Empty space, drag to resize
Oops, looks like you're not logged in!
Log in in order to access the tool!
Stay Informed
We'll continually release new Instant Solutions
Get The Program Brochure
Submit the form below to have The Program Brochure delivered to your inbox
Sign in or sign up
To get access to all the tools and the show archive.