Tool #20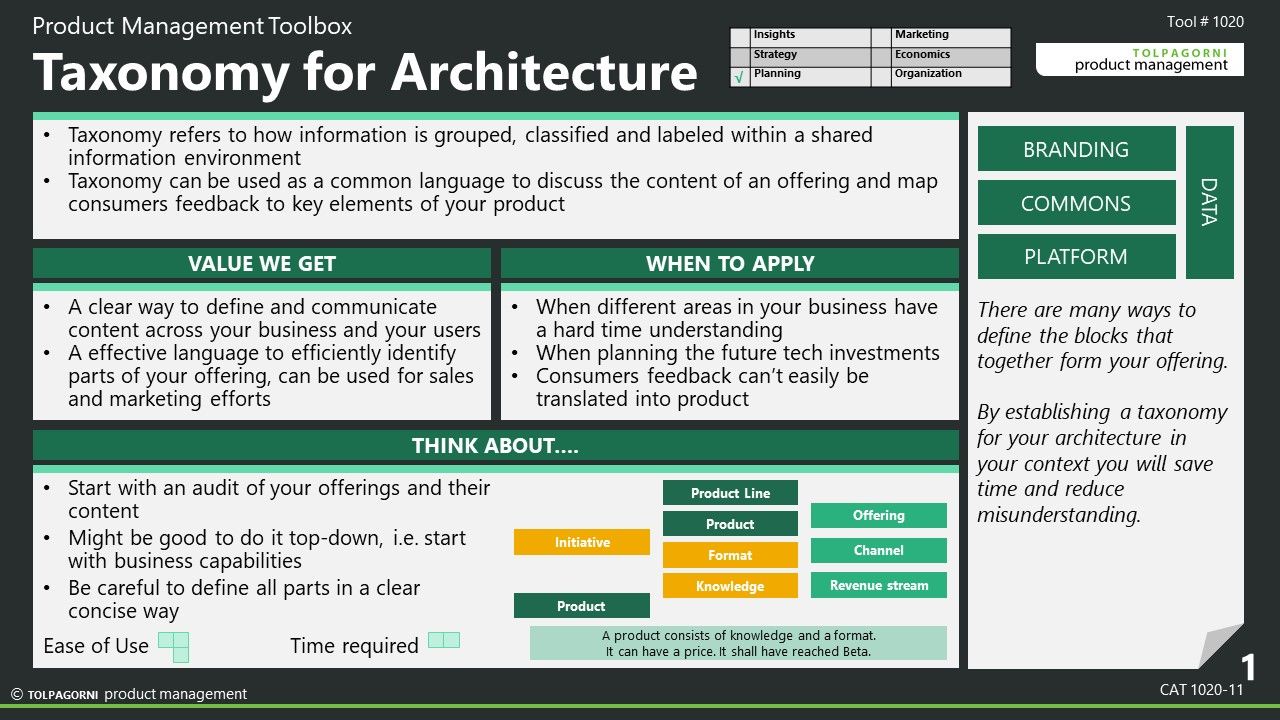 Michael McGrath is a Product legend! He founded the company PRTM and was its CEO for over 20 years. They had run 100s of projects and could prove the profitability of their consultancy projects.

They had one focus in all of their projects: Identify the CORE technology and establish a technology architecture to evolve. When I had the pleasure of working with Michael, I was amazed at how he could connect technology with the business.

The secret was in the taxonomy of the technology and the architecture. Establish your language (taxonomy) for the product architecture, and you have taken the first step.

Attached is The tools card, an exclusive read on Platform Strategy by Tolpagorni and Michael McGrath, and two documents discussing taxonomy.
Empty space, drag to resize
Empty space, drag to resize
Oops, looks like you're not logged in!
Log in in order to access the tool!
Stay Informed
We'll continually release new Instant Solutions