Tool #28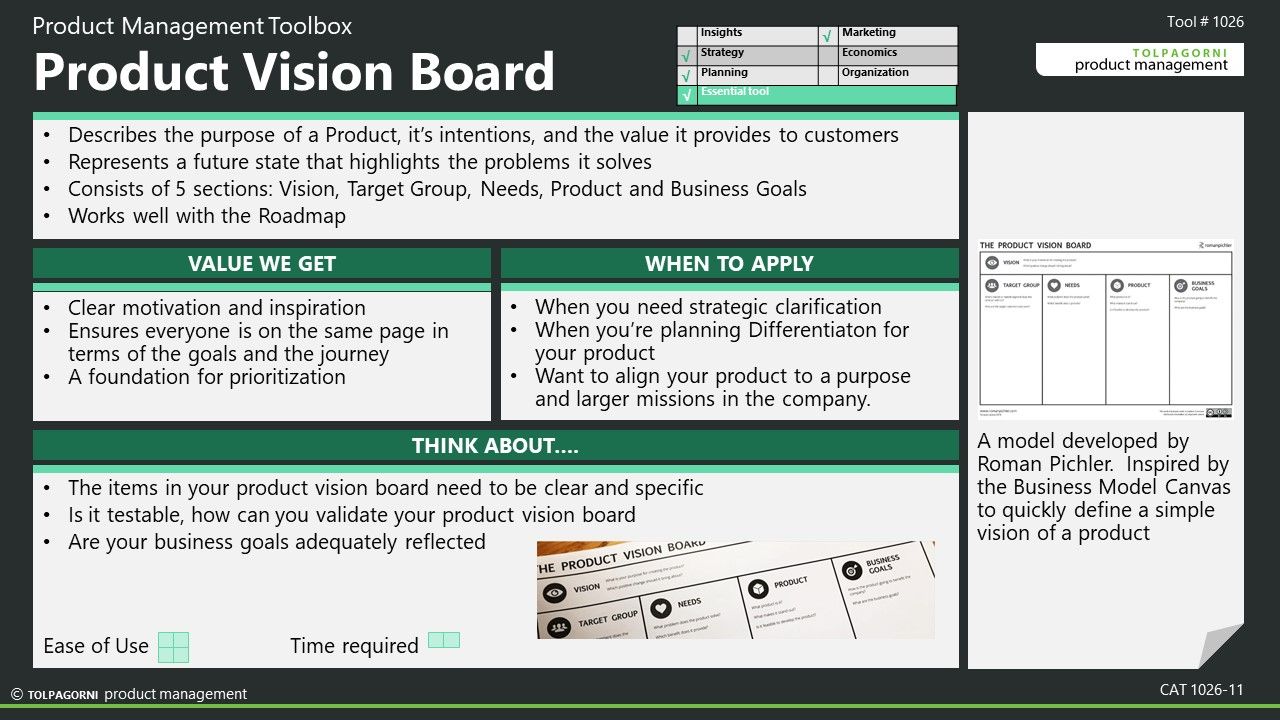 Roman Pichler brings clarity of thought and simplifies Product Management. At Tolpagorni, we often use his book STRATEGIZE in our training as a reference. I had used the Vision Board in a case with a relatively simple hardware product. It was perfect. Everyone in the team understood it. It was easy to use and to share.

In another training with numerous individuals from the telecom industry, I skipped the Product Vision Board. The products were filled with AI hardware, software, and algorithms. I felt the PSV simplified the strategy too much.

After the initial training, I coached the senior Product Managers on their plans and strategy. Many had found the Product Vision Board and started using it.

"It was exactly what I was looking for."
"I could immediately use it for a workshopped I had planned."
"It supported communication with my stakeholders."

The product Vision Board simplifies the strategy - and that it the strength of it. Keeping it simple.

Product Vision Board - another great product tool developed by Roman Pichler.
Empty space, drag to resize
Empty space, drag to resize
Oops, looks like you're not logged in!
Log in in order to access the tool!
Stay Informed
We'll continually release new Instant Solutions
Get The Program Brochure
Submit the form below to have The Program Brochure delivered to your inbox
Sign in or sign up
To get access to all the tools and the show archive.