Tool #31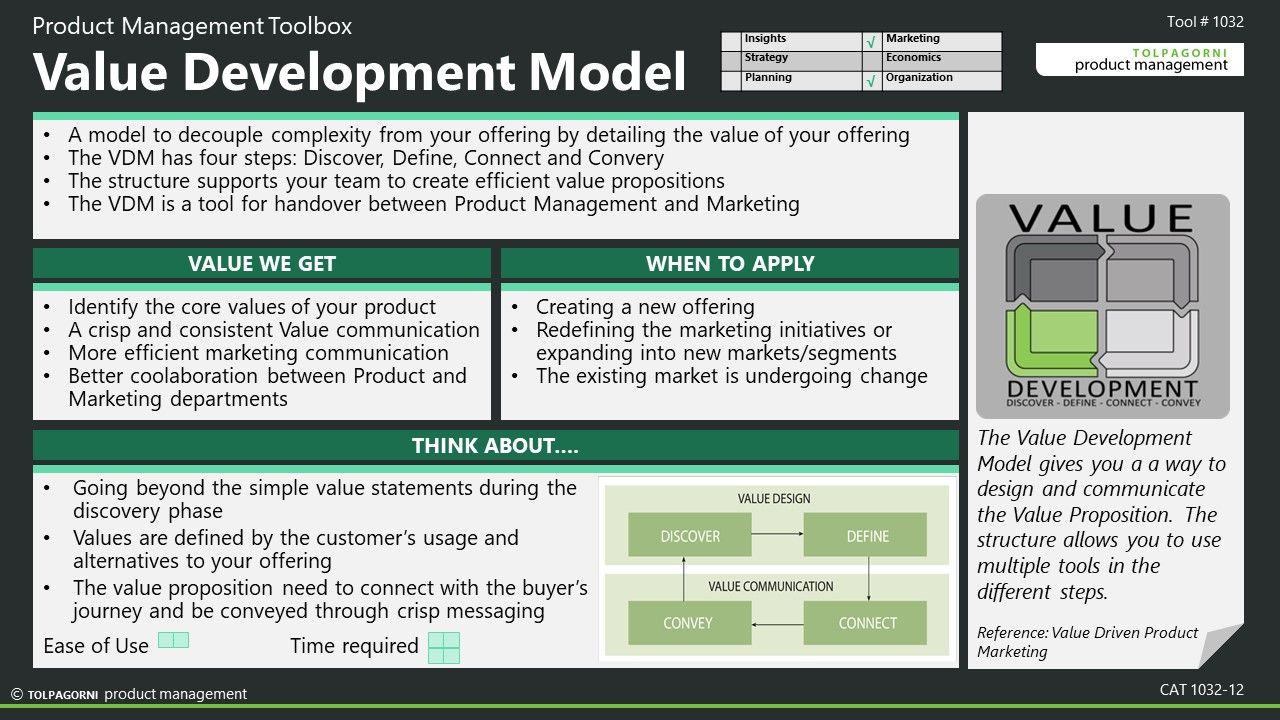 In multiple Product Management projects, we faced a similar problem. How do we evolve the product marketing? We solved it in different projects. Due to the success of the projects, we got yet another one: "Can you establish a way of working for Product Marketing that keeps delivering this success?"

Together with the phenomenal Luca De Stefano, sales readiness director at Ericsson, we embraced the challenge. The result of the project was the Value Development Model. It was established in 2015 and had continuously been delivering success.

It combines tools, a way of working, and the organization. The model has two layers, one owned by Product Management and one managed by Product Marketing. The setup has defined the cooperation between the teams (in some cases between individuals).

We are proud to say that the model has delivered great results. Product Teams have reached growth and clients all around the world. Customers have been able to understand and extract the value from the offerings.

The Value Development Model is a way to structure Product marketing. In each of the four different steps, selected tools are used. In our work, we propose several tools that together create magic.

The book "Value-Driven Product Marketing" is based on the Value Development Model.
Empty space, drag to resize
Empty space, drag to resize
Oops, looks like you're not logged in!
Log in in order to access the tool!
Stay Informed
We'll continually release new Instant Solutions
Get The Program Brochure
Submit the form below to have The Program Brochure delivered to your inbox
Sign in or sign up
To get access to all the tools and the show archive.