Tool #4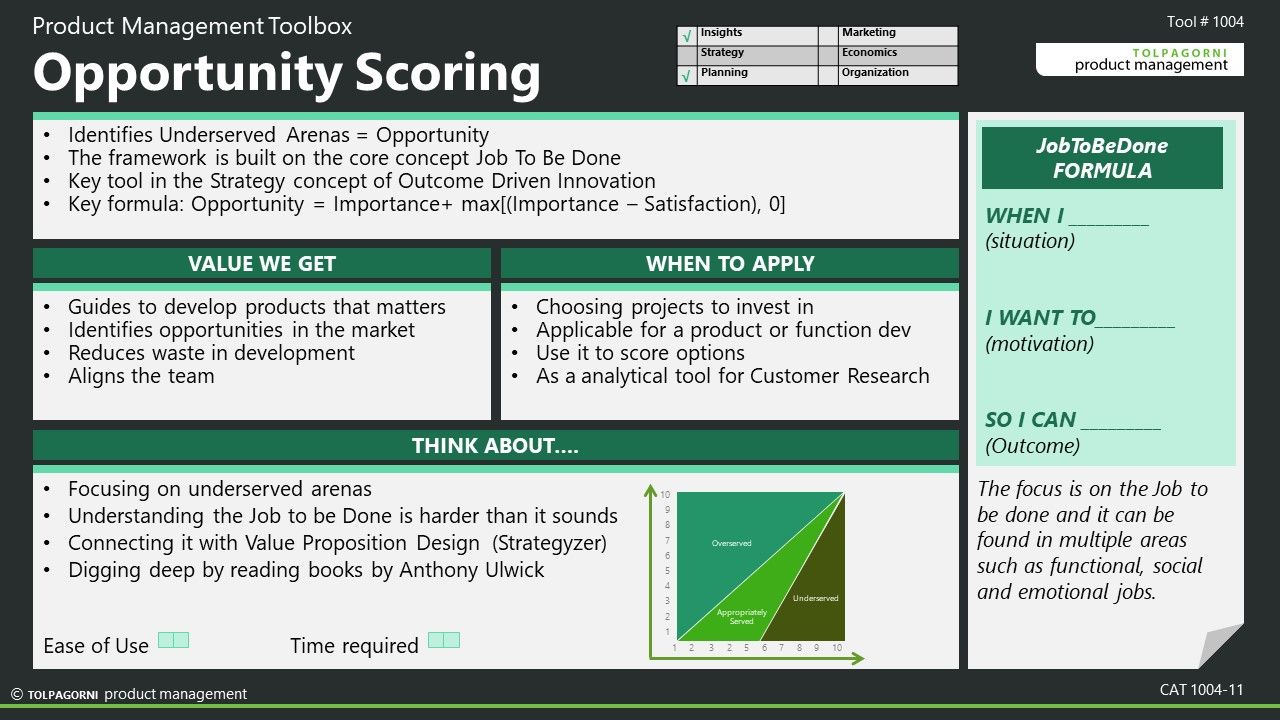 There is never a shortage of ideas or oportunities. But which ones are we to pursue? Can we use some metrics for evaluation? The Opportunity Scoring model is developed by Anthony Ulwick in his work with Outcome Driven Innovation. It is based based on the "Job To Be Done" methodology and how to deliver products that matters. You can use it to evaluate different opportunities based on two dimensions: Customer Importance (for getting the Job Done) and Customer Satisfaction (with his/her existing solution).

By looking at these two diemnsions we can identify Underserved Markets and real opportunities. You can use it to guide discussions and also as a basis for customer research.

Perfect for creating your roadmap and defining the order in your development.

Attached are three objects:
Opportunity scoring overview
Quantifying your customers unmet need ( Opportunity Scoring ODI)
Prioritization Techniques by Daniel Zacarias including Opportunity Scoring
Empty space, drag to resize
Empty space, drag to resize
Oops, looks like you're not logged in!
Log in in order to access the tool!
Stay Informed
We'll continually release new Instant Solutions
Get The Program Brochure
Submit the form below to have The Program Brochure delivered to your inbox
Sign in or sign up
To get access to all the tools and the show archive.