Tool #5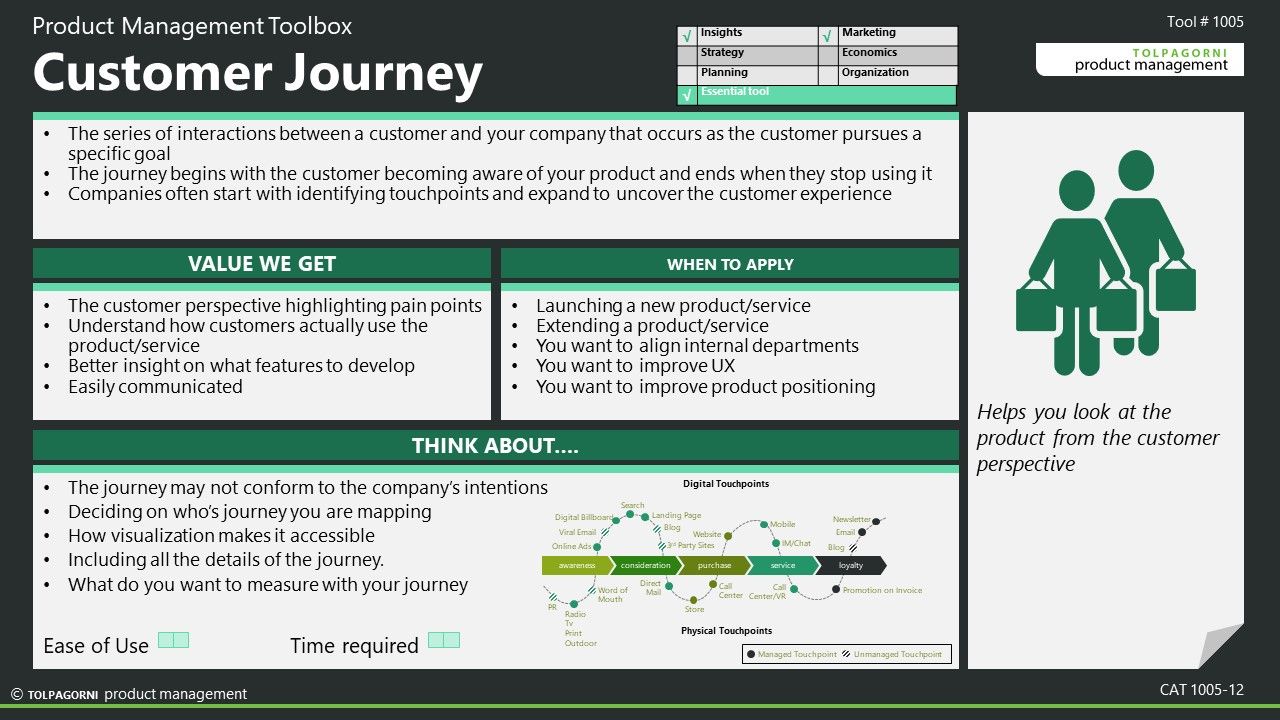 2014, rainy November day: I was angry with the Swedish telecom operator TELIA once again. It was hard to be a small company and get the right service and offer. It was not about the price; in fact, I was willing to spend more. But we didn't click. I was looking for other alternatives.

2018, an even rainier November day in Stockholm: I was dancing in the rain. Telia, the notorious Telecom Operator, delivered a proactive and excellent service again. What happened?

In 2016, Telia became obsessed with Customer Experience (The new CEO Helene Barnekow made it happen). The customer journey became a tool they started using. The Telia team had mapped the small company experience, which was filled with pain points. Step by step, they changed the touchpoints and services.


This phenomenal transition was guided by the tool "Customer Journey design". An invaluable tool for all Product Managers to experience the customer perspective


Attached are:
Customer Journey Design tool - Overview
A great description by Sofia Ohlson, Lumoa
Research article on Customer research and Journeys
A presentation by Zornitsa Nikolova, Leanify on how she helöps clients build Customer Journeys
A presentation by Maira Malik on how Tesla has built their Customer Journeys
Empty space, drag to resize
Empty space, drag to resize
Oops, looks like you're not logged in!
Log in in order to access the tool!
Stay Informed
We'll continually release new Instant Solutions
Get The Program Brochure
Submit the form below to have The Program Brochure delivered to your inbox
Sign in or sign up
To get access to all the tools and the show archive.