Tool #9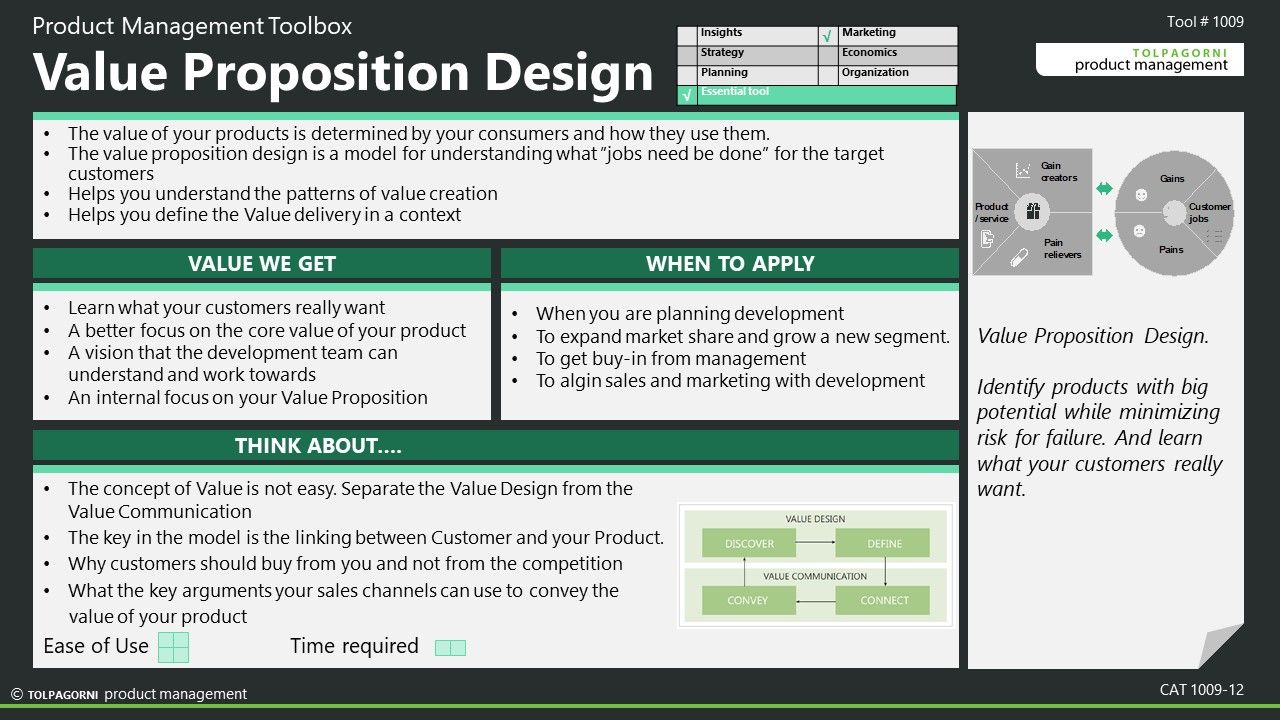 If we ask people, "What Value do you deliver?", everybody would probably propose a valid, but slightly different explanation. As a consequence of that, we could have many potentially useful definitions of the Value. Most descriptions would be able to stress different aspects of Value and would approach the word from different angles.

Value concepts are, however, often severely designed and rather useless. Especially if everyone has their own. Groups turn the value-work into details or a philosophical discussion and not into a business driver. To execute a value strategy, and truly leverage the powerful concept of Value, we will need principles and directions. We need to be concrete. We need to have principles. We need to have established ways of working.

The work by Christensen et al. in "The Innovators Dilemma" and Tony Ulwicks' work on "Outcome Diven Innovation" form the basis for a new Value-era.

The Value Era has been crowned by the models from Strategyzer and Alexander Osterwalder in the "Value Proposition Design" model. It truly helps us in becoming explicit in our Value Proposition.

It is a perfect start and ending for the Value work. Combine it with Resonating focus, Driving Forces, and Target Market Design, and you are set to go!
Empty space, drag to resize
Empty space, drag to resize
Oops, looks like you're not logged in!
Log in in order to access the tool!
Stay Informed
We'll continually release new Instant Solutions
Get The Program Brochure
Submit the form below to have The Program Brochure delivered to your inbox
Sign in or sign up
To get access to all the tools and the show archive.