Episode 64
Guest: Clarke Ching
The Bottleneck Rules
We are living in the times of Opportunity. The world is upside down; ecosystems fail, companies fall and the risks are enormous. And so are the opportunities. We have the chance to create "the hockey-stick" product business, build new ecosystems, and accelerate into a world we are proud of. You as a product individual see the opportunities. But, what is stopping you from reaching the goal?
You might say that you lack developers, resources, and the right sales organization.
Clarke Ching is the bottleneck guy from the other side of the world (New Zeeland). He has the superpower to see bottlenecks. Based on the mathematical Theory of Constraints (ToC). The bottleneck thinking will help you invest where it matters. It will help you achieve a holistic product view. The bottleneck thinking will make you reach your goals!
Clarke Ching is a best-selling author and shared his thoughts (The FOCCCUS formula see below) on how to work with bottlenecks.
1. F - Find (look for queues, test)
2. O - Optimise the use of the bottleneck
3. C - Coordinate the use of the bottleneck
4. C - Collaborate to reduce the burden for the Bottleneck
5. Cu - Curate add additional resources in smart ways
6. S - Start Again (strategically)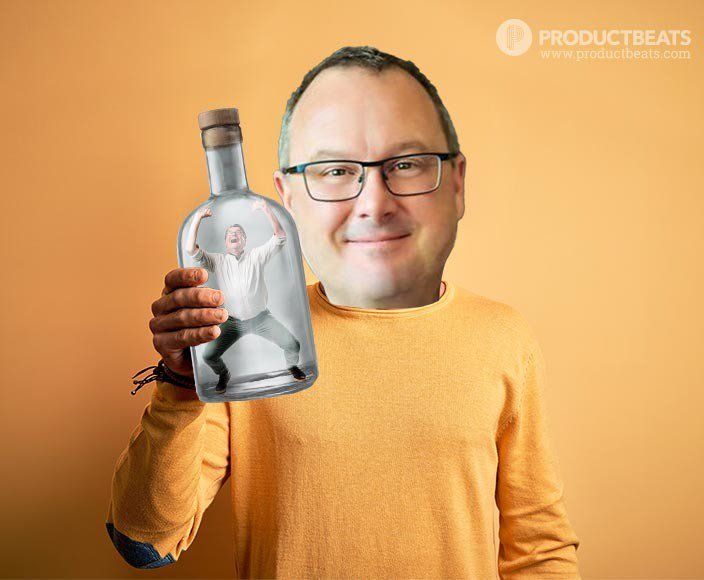 Hey, I said I was the bottleneck, not that I want to be bottlenecked.
Ready to enjoy this episode?
Stay Informed
We'll continually release new Instant Solutions